Renovation Agent
Energy saving and efficiency in buildings has become an everyday issue for all homes and will determine which model of cities we want to create to live in.
As renovation manager or agent, we will represent the property in dealings with Public Administrations by:
Preparing, submitting and following up on the assistance plan application to the respective Autonomous Communities
Working on obtaining the financing which enables the activities to be paid in instalments assumed by the owners.
Facilitating the tender of the works and installations, conducting their complete follow-up and certifying their correct final completion.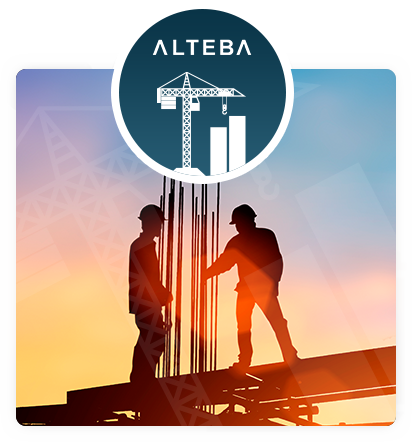 Alteba and Valmesa pool their experience
Alteba and Valmesa pool their experience and knowledge, creating a synergy between the two companies. Alteba will act as renovation manager or agentr, while the consultancy subsidiary of the Valmesa Group will be in charge of offering technical support; focused on meeting the owners' needs to answer any queries and resolve any procedures that may arise during the renovation process with the same confidence and professionalism that both companies have established with their clients over the years.
Find out more
You can find out more at the following links:
If you need more information, get in touch with us by telephone on 911444090 or email at info@alteba.com